Ski-service experts in Saalbach-Hinterglemm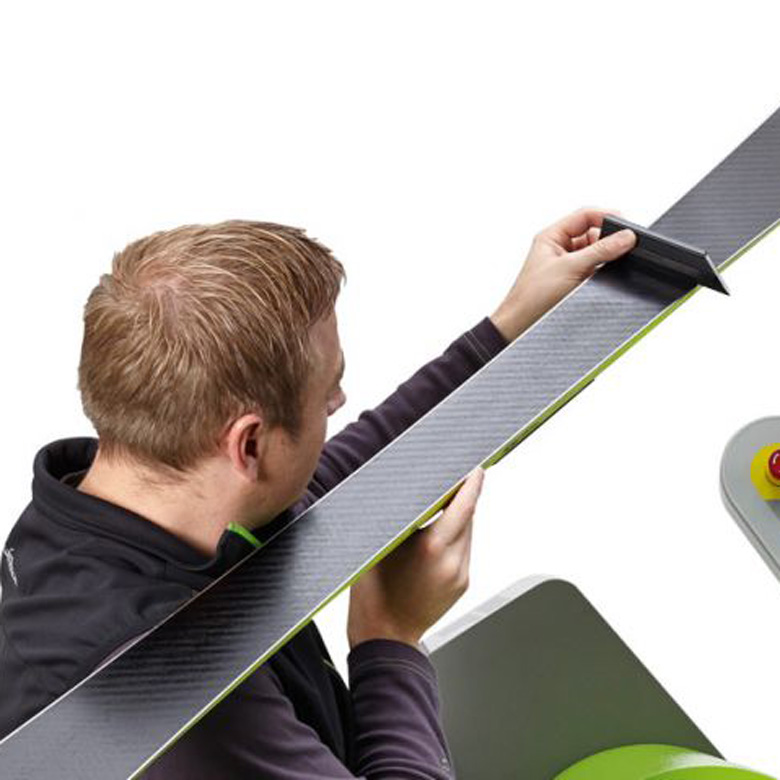 When it comes to a day on the piste, everything needs to be just right. This is especially true when it comes to your equipment, which is where we come in. Our ski service is carried out with the most innovative machines by trained and experienced staff to ensure you have a smooth and safe riding experience.
Regular ski service for more fun on the slopes
To get the most of your ski holiday, your skis or snowboard should be regularly serviced and we highly recommend a visit to the ski pros as your first point of call at the start of the season.
Sport Hagleitner provides a service catered to your personal needs and style of skiing. Whether you're a professional shredder, ambitious amateur athlete, freestyle boarder or complete beginner, Sport Hagleitner provides a fast and quality service. And believe us - you will feel the difference: smoother and faster riding with added agility!
We offer the following checks as part of our ski service:
Inspection: The ski or board is cleaned and checked for damage.
Coating repair: Any holes and grooves are filled up.
Inspection: The ski or board is cleaned and checked for damage.
Surface sanding: The surface is sanded to absorb more wax.
Edge grinding: The edges are ground so that the ski or board has more grip on the track.
Waxing: Waxing is the finishing touch. This protects the skis or board from damage and improves sliding.
The check-list: Is a service necessary?
The surface is scratched, almost holey => repair surface
The edges are ribbed, smashed, dull => allow edges to be sanded
The coating has light spots, is rough and dry => waxing
The skis or the board is covered with bumps => full service
We recommend a tuning ...
At the start of your season in winter
After every six days of skiing
End of the season
"Life is better in the mountains"