Ski rental at Sport Hagleitner
A perfect ski holiday with the right equipment.
A perfect ski holiday is only that when you've got the right equipment. Don't let ill-fitting equipment ruin your day out on the slopes. With our ski rental service we'll make sure you walk out of our store with skis that fit perfectly, tailored to your individual needs. Whether you're skiing cross-country, deep snow or wanting to do more carving, with top brands like Atomic, Völkl or Nordica we have a wide selection of skis to meet your needs.
Our staff are happy to advise you in choosing the right equipment. Based on many years of experience, we know exactly what beginners need but can also help expert skiers to get even more out of their performance. Regardless of your experience level, we've got it covered.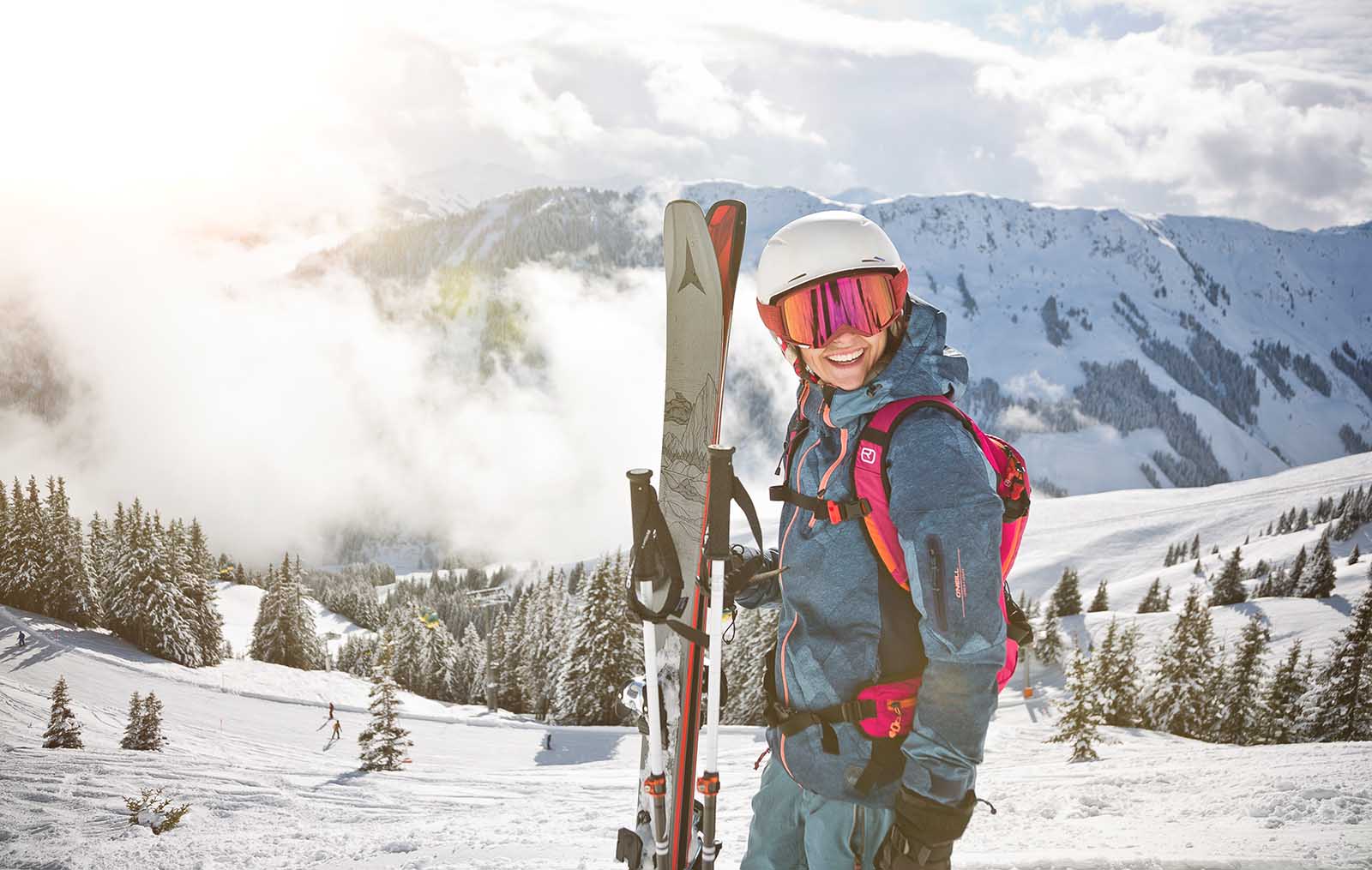 So that nothing gets in the way of a perfect day on the piste, we take pride in ensuring our skis are in tip-top condition as part of our ski service. And if you feel like mixing things up, we also offer the option of switching to skis or a snowboard for free.
Speaking of service: To finish a long day of skiing hassle-free you can also use our ski depot to store your equipment free of charge for an added peace of mind.
Finally, so there are no further questions about our ski rental are left unanswered, you can check out all of the benefits at a glance here!