Bike-rental at Sport Hagleitner
in Saalbach Hinterlgemm
Biking is not just a sport, it's a lifestyle!
In Saalbach-Hinterglemm we live and breathe biking every day for six months – and it's not just the bike park that's on offer to us, there's a whole mountain resort of bike trails to explore! This is unique in Austria and we are pretty lucky to have this at our doorstep.
You can also experience the bike paradise of Saalbach-Hinterglemm for yourself. At Sport Hagleitner we've got a range of bikes and accessories available to rent, everything you need for a day of riding in the mountain! We stock a selection of GIANT bikes, the world's leading bicycle manufacturer, including the GIANT GLORY. In addition to bikes you can rent protective gear from POC and O'NEAL to help keep you safe. If you're in need of someone to show you the way, we also offer bike guides and training in bike technique so you can get the most out of your riding in Saalbach-Hinterglemm.
In recent years, our region has become a hot spot for all kinds of bikers. Every year more people discover our trails! In total, there are 400 km of bike trails in the region with varied degrees of difficulty. There is an array of scenic and physically demanding MTB trails, such as the Hochalm Trail. Then there's the infamous BIG-5-Bike-Challenge in Leogang, which combines five mountains and five cable cars to form an XXL bike tour.
---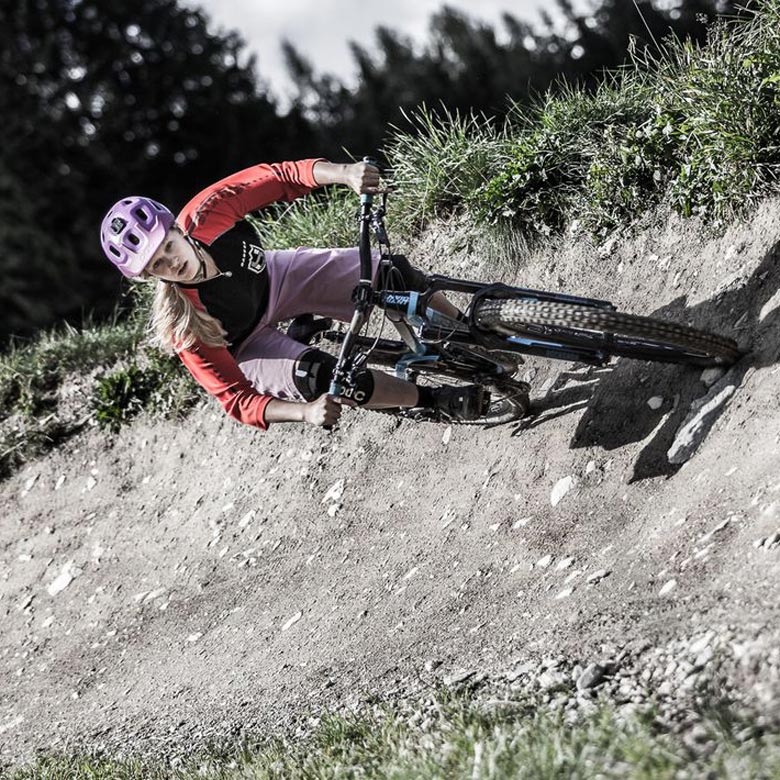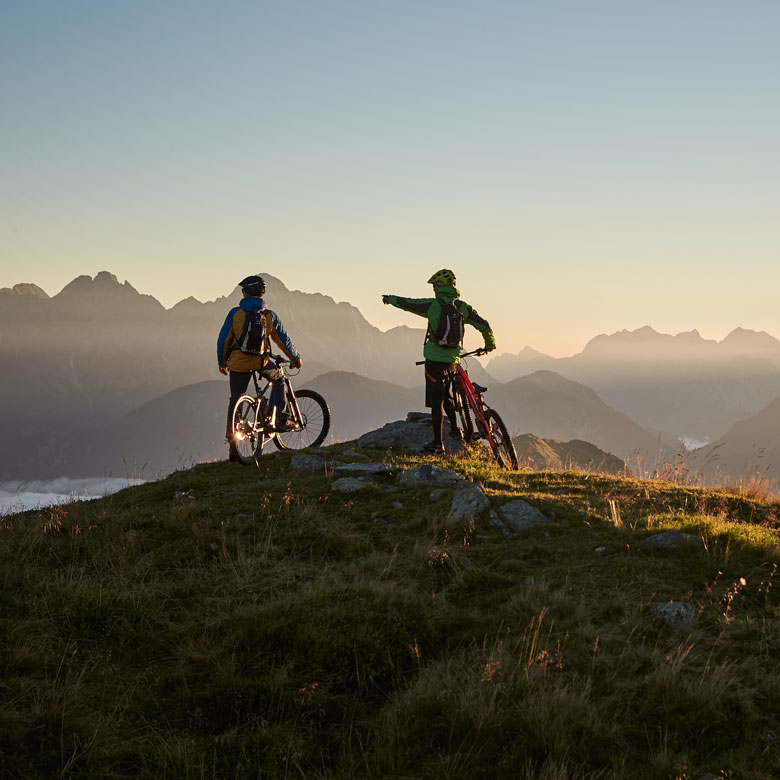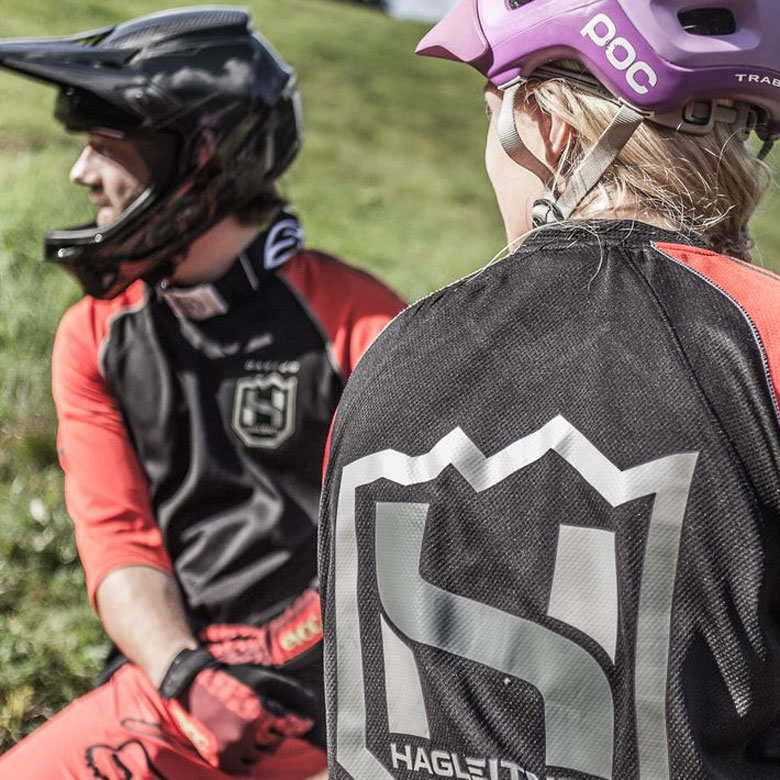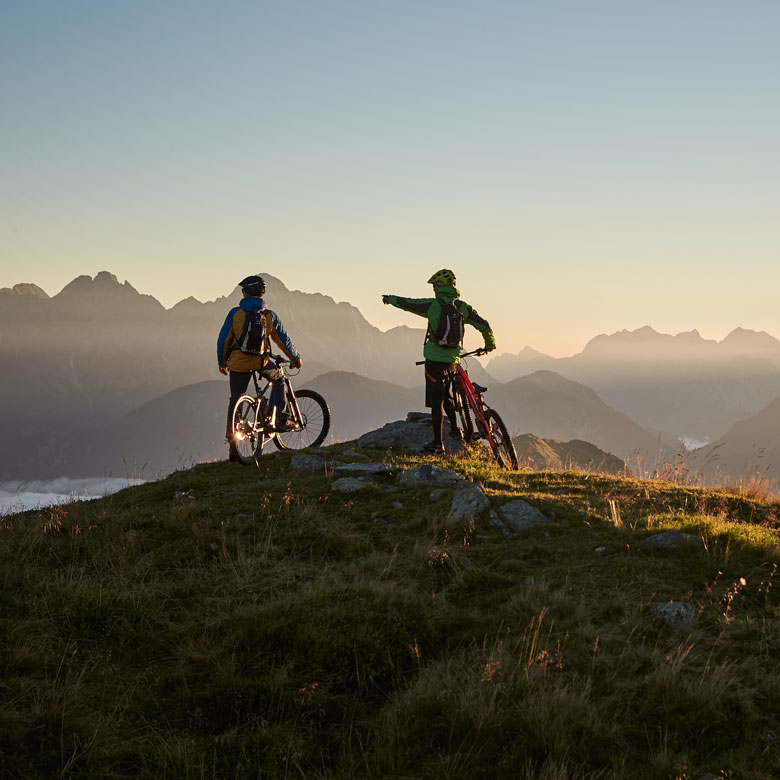 The Hacklberg-Trail is certainly one of the highlights and the epitome of a flow trail. From Schattberg-Westgipfel the single-trail leads you back to Hinterglemm. It's a natural trail with plenty of speed, jumps and breathtaking scenery to take in on the way down. The flowiger Trail takes off with a magnificent view of the valley, before leading into jumps and flowing birms that you can take with speed. Take the risk and see for yourself: #norisknofun
Are you planning a day out for the family? Children are also important to us! With the Propain Frechdax Bike 20 "even kids from the age of three can ride. In combination with the high-quality protectors such as the Fox Safety Jacket, Full Face Helmet or Safety Set for kids by FOX and POC, we provide the protective equipment that kids need. No matter which bike you choose, you can count on the best service and quality. Your satisfaction and safety are important to us.
No bike leaves our shop before it has been tested and well serviced - we guarantee that! Here you will find our bike models and the rental prices.